A Few Words About Us
Six Feet Apart Productions was born out of the never-ending need to entertain and be entertained. Armed only with a Zoom account, a sketchy internet connection, and the combined technical knowledge of an eight-year-old, Claire Hennessy and Regina Stoops are determined to turn Shelter-in-Place into Entertainment-in-Place.
Stay Six Feet Apart as we bring the entertainment from our living rooms to yours through storytelling, poetry, comedy, music, and who knows what else. An eclectic mix of entertainment to feel connected in times of social distancing and self-isolation.
Our shows bring you a mix of stories and storytellers, from Moth GrandSlam winners to those who have never told a story on stage before. From Internationally known folk tale storytellers to authors who just had their books launched into an environment with no bookstores. Plus a StorySlam where you can vote on your favorite story and the winners go on to our Stellar StorySlam.
We also produce Comedy shows and Stories in Living Color in association with other organizations, such as the Storytelling Association of California, Better Said Than Done and Story Jam.
Claire Hennessy
British-born Claire Hennessy is a storyteller, podcaster (The Bonkers Brit) and author. She performs funny, true and often embarrassing stories about her husband and kids around the San Francisco Bay Area. She has been published in numerous award-winning anthologies and is hoping to find an agent for her humorous memoir before she is too old to go on a book tour.
To listen to The Bonkers Brit, please visit her podcast, listen on all major podcast platforms or visit her Facebook page.
Regina Stoops
Comedian, award-winning storyteller and writer Regina Stoops has lived a life filled with so many causes she has run out of room on her car's bumper. With thought-provoking honesty and humor, Regina entertains with tales about the hurdles, detours and lessons learned along life's path. Regina is a stay-at-home mom, special needs parent and MS Warrior currently sheltering in place in the Bay Area with her wife and three kids.
For more information on Regina, please visit her website or Facebook page.
Upcoming Shows
Below are our Upcoming Shows. Click on any picture to find out more information and to buy tickets.
Previous Shows
Below are a sample of some of our previous shows. Click on any show to play.
BIL LEPP SPECIAL
Stories of adolescence hijinks and international true love with two award winning storytellers: Bil Lepp and guest, Brandon Spars.
BLACK LIVES MATTER SPECIAL
Moving and inspiring true lived stories, told from the heart. Diane Ferlatte, Kirk Waller, Sheila Arnold, Wayne Harris.
LOUD AND PROUD SPECIAL
Stories about coming out, being out, living proud and perhaps even loud. All things June Pride. Calvin Cato, Regina Stoops, Kim Hunt, Archy Jimjam, Chey Bell.
TRADITIONAL STORY SPECIAL
A damsel in distress, a sugar obsessed boy, a bad choice in husbands and other trickery in this show of traditional stories. Tim Ereneta, Cassie Cushing, Kirk Waller.
STORYSLAM: BLAME
True tales about being blamed, blaming someone else, taking the fall or taking one for the team. And the winner is? Don't blame us if you miss it! Jessica Robinson, Steph Rogers, Jamie Brickhouse, Corey Rosen, Lynne Jordan.
PAIRED STORY SPECIAL
Traditional stories paired with true, personal stories, both on the same theme. Ann Riley, Terry Stokes, Sara Armstrong, Jean Ellisen, Ed Lewis, Neshama Franklin.
FRIDAY FRIGHT NIGHT!
Join us for tales of things that go thunk, things that go bump and things that make you jump! Traditional spooky stories to get you in the Halloween spirit. Simon Brooks, Donna Washington, Rachel Ann Harding, Heather Forest
AUTHORS TELL STORIES
Six authors telling stories about or inspired from recently published books. Baba the Storyteller, Reyna Grande, Christi Clancy, Regina Louise, Stacey Gustafson, Shelley Blanton Stroud.
MOTHER'S DAY SPECIAL
Being a mom, having a mom, mothering someone you love (or don't) all on our Mother's Day Special. JP Frary, Mindy Uhrlaub, Leslie Lagerstrom, Siamack Salari, Amanda ReCupido
Andy Offutt Irwin and Paul Strickland both have families with peculiar jobs… but their family members also have strange preoccupations… and also, occasionally, a family member or two will "occupy" their lives in hilarious and unexpected ways. Tall tales, music and fun.
Our final StorySlam of the year. The theme is RESCUE. True personal stories about being rescued, throwing out a lifeline or grabbing hold of a helping hand. Being let off the hook or pulled back from the brink. Extricated from a sticky situation or saved from a perilous fate.
Celebrate! The End of the Year is Nearly Here!Join us for an evening of celebratory stories as we (finally!) close in on the end of 2020. No live shows, no vacations, no toilet paper, it has been a year filled with adapting to a new reality. Join us and seven of our favorite Six Feet Apart show veterans to say goodbye to 2020!
Click HERE to see all our shows.
Giving Back
SFAP believes in giving back to our community and the world at large. Often our shows will have a theme and we donate a portion of the proceeds accordingly. To that end, we have raised over $1200.00 and have donated to the following organizations.
Quotes
"A fabulous show. Wonderful storytelling."
"Well curated content providing a unique program that continues to grow in popularity."
"I am really loving all these wonderful stories. Really a treat. Muchisimas gracias to everyone who is participating."
"That was a really meaningful and well put together event! From the production, MC and all the tellers - what a quality event and experience. Thank you!"
"Loved the show! Wasn't able to attend live, but watched the recording."
"Thanks so much for inviting me to hang out with such a talented group of people. I had a great time and you produced a great show."
"It was a spectacular show! Everyone was amazing—difficult to vote on just one on these high caliber storytellers. Kudos to one and all!"
"That event was Incredible!! What a skill storytelling is and an engaging experience for listeners to visualize the events! My older boys (9 & 11) were cuddled under a blanket, predicting what was going to happen next, gasping out loud and saying what they'd do differently than the characters! Our family plans to join again for more storytelling adventures soon!"
The Team
Claire Hennessy
Producer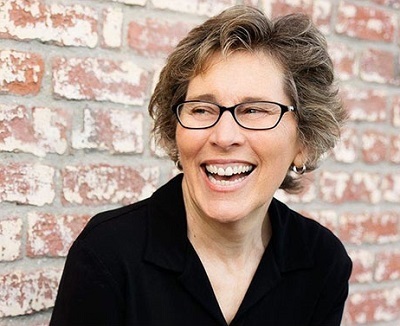 Regina Stoops
Producer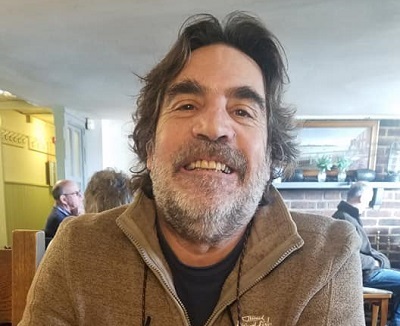 Mark "Bug" Hennessy
Technical Guru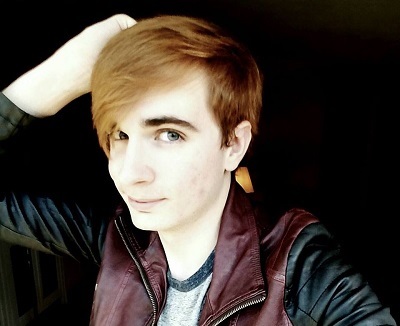 Tom Breese
Graphic Design
Contact Us
Want to send us a message? Like to be on an upcoming show?
Send us a message using the form below or Email us: sixfeetapartproductions@gmail.com

Your message has been sent. Thank you!
Subscribe
Want to get the latest on upcoming shows? Tired of trying to figure out where that post went on Facebook? Where is that link?! Well, problem solved. Send us your email and we'll send the details to your inbox.
We promise not to bombard you with messages. Frankly, we're busy and that seems like a lot of effort. Most likely you'll hear from us once a month. Maybe.
You have subscribed. Thank you!